Engineering and process for sustainable economy
We believe environment deserves innovation. When designing green technologies, engineering, equipment, and processes, we design a more durable way to use resources. We create ecotechnologies.
Company for creating ecotechnologies
ETIA (Evaluation Technologique, Ingénierie et Applications) is a French engineering group specialized in ecotechnologies: innovation, equipment, and processes for continuous thermal treatment.
Our focus is in the engineering of circular economy products. Our company designs and provides plants for processing biomass, food products and industry residues, which are widespread in the sectors of environment, agro-food and energy.
Continuous innovation
Besides the industrial activity, ETIA is also involved in many research programs working in close collaboration with academic and industrial partners in order to develop new technologies and new products in the fields of sustainable development and circular economy.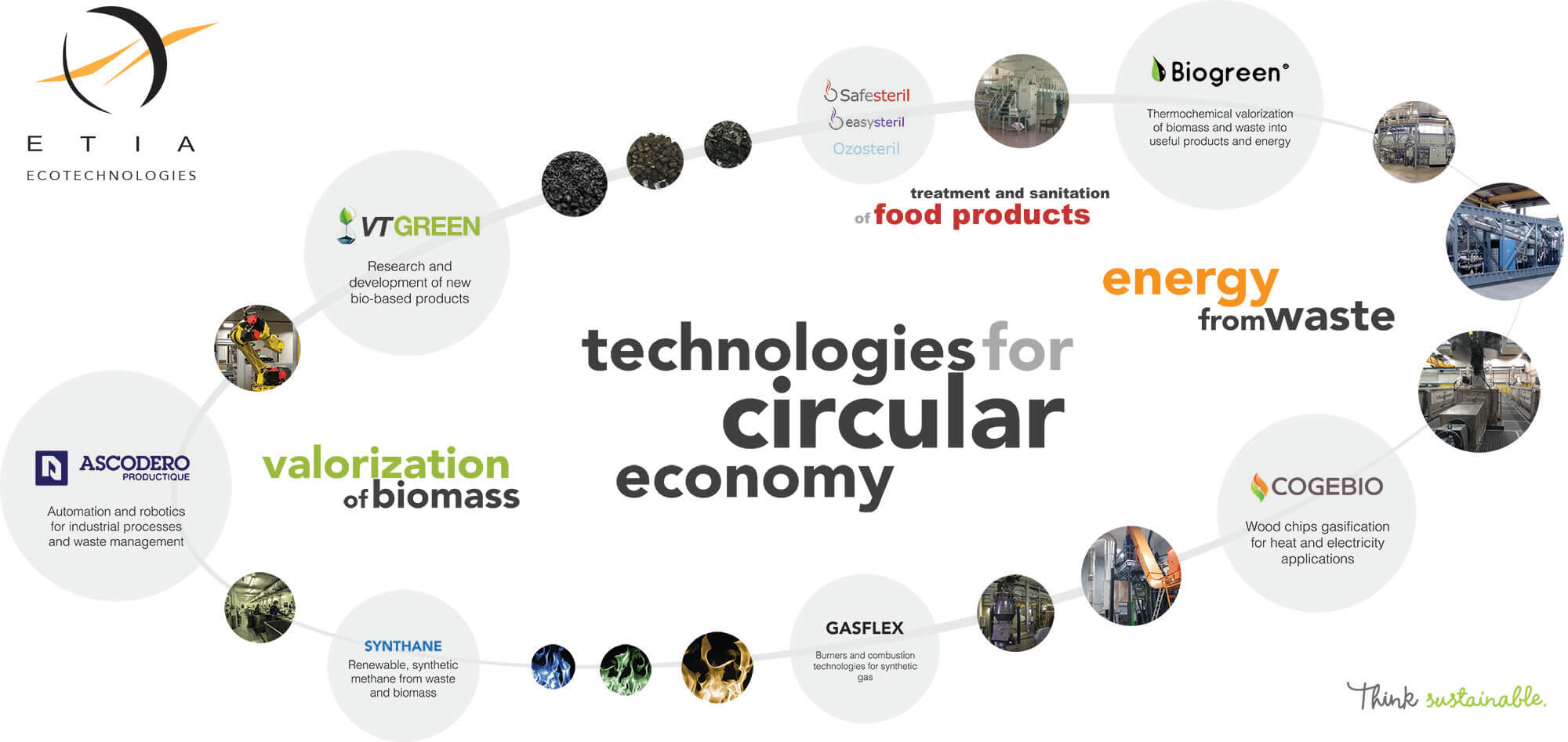 Industrially proven solutions
Since almost 30 years, we design and provide patented solutions for industrial applications. From thermal treatment components, up to complete turnkey plants, we deliver durable and easy to use products for the circular economy.
Complete valorization process
We deliver turnkey plants tailored to the demand of the industry. By understanding the requirements and market background of our Customers, we are able to deliver a complete process for the valorization of residues and waste.
Innovation and expertise
With our dedicated subsidiaries, we offer complete research and expertise for the industry, including expertizes, feasibility studies, research on bio-based products a well as process automation and robotics.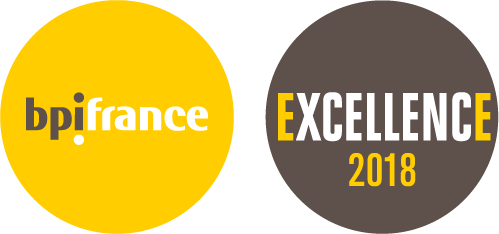 Recognised for innovative approach.
Innovation, durable solutions and reliability. These are the fundamental values ​​brought by ETIA. Values ​​derived from continuous and extensive research. The industry can ask for everything: drying, cooling, steam sterilization, pasteurization, extraction, toasting, cooking but also roasting, pyrolysis, gasification, ozone treatment. ETIA takes care of all.
BPI (Banque publique d'investissement) France