SPIRAJOULE: ELECTRICALLY HEATED SCREW CONVEYOR
Spirajoule is eletrically heated screw conveyor proven for 20 years in industrial operation.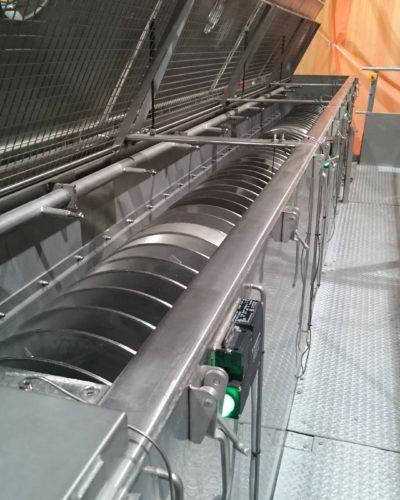 Continuous heating
Spirajoule® is a dedicated equipment for a continuous thermal treatment in temperatures up to 850 degree C, basing on a hollow shaft screw conveyor heated by a low voltage current. The screw is made from electrically conductive material and is connected to an electricity power supply.
Electricity is conveyed from the power supply by the specially design components located at both sides of the screw. The passage of electronic current through the conductor (screw) generates heat, which is as a result of Joule heating (also known as Ohmic heating or resistive heating). 
HEAT TREATMENT IN CONTROLLED ATMOSPHERES
The temperature of the screw is maintained due to the joule effect and precisely controlled. The product that enters the reactor conveyed and remains in the continuous contact with the heater while it is being transferred. The particles of feedstock are heated in an uniform manner while passing through the reactor.  Processing is possible in adapted, oxidizing, reactive or inert atmosphere achieved by coating with selected gases.
Fossil fuels free.
Free of fossil fuels – no off-gases. Spirajoule allows heating materials exclusively by electricity, allowing to carry the process without difficulties related to burning conventional, fossil fuels and off-gases generation.
Equipment can be powered exclusively from clean, carbon-free sources if needed.
Why Spirajoule?
Industrially proven technology since 1999
Robust, simple and reliable
No heaters, no double jacket, no oil, no gas, no fuel
High control of operating conditions: time and temperature
Wide range of process conditions from ambient to 850°C
Powered by electricity – no fossil energy
Can process any type of product from powder to pieces
Over 20 years of experience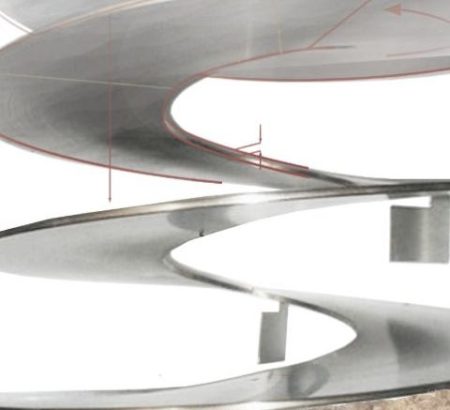 Thermal treatment under a perfect control
Thanks to its features, Spirajoule® is an equipment proposed in for all types of bulk products treatment: from food industry, through chemical, petrochemical, up to the waste industry sectors. The electrically powered screw heater provides accuracy and efficiency not achievable by other means.
Accurate and stable temperature of the product treatment
Precise control of the residence time of product inside the treatment chamber
Regulation of the feeding rate according to the demand
Simple and reliable solution proven in industrial applications

Industries served
Whether applied in the food industry, valorization of waste or chemical processing, Spirajoule is equipment that can be engineered around the application and well adapted to the needs.
FOOD TREATMENT: steam sterilization, debacterization, pasteurization toasting and roasting
WASTE TREATMENT – CONTINUOUS PYROLYSIS: biomass valorization and sludge waste treatment. As a company we are preparing for the future, our R&D department is committed to developing other industrial applications such as plastic, rubber, tires, and waste valorization.
MARKETS
The markets are going through dynamic changes. Industries are looking for simple and environmentally viable solutions, which will help reducing the carbon footprint and emissions generated in production process. Resource recovery and creating value for common materials becomes increasingly important element of circular economy, which we address with our technology.
Thanks to its simplicity, precision of treatment and long industrial history, Spirajoule remains the first choice for the customers looking for proven and clean technology for treatment of bulk divided solids.
Over 20 years track record in industrial applications
ETIA provides it solutions to more than 35 countries in five continents. Company portfolio covers more than 150 delivered units, among which high temperature processes over 550 deg C. include more than 40 machines operating on different feedstock worldwide.
As a company with wide experience with thermal treatment, ETIA has installed worldwide a multiple systems for the thermal conversion, debacterisation, continuous sterilisation, energy and products valorisation as well as powders and minerals treatment.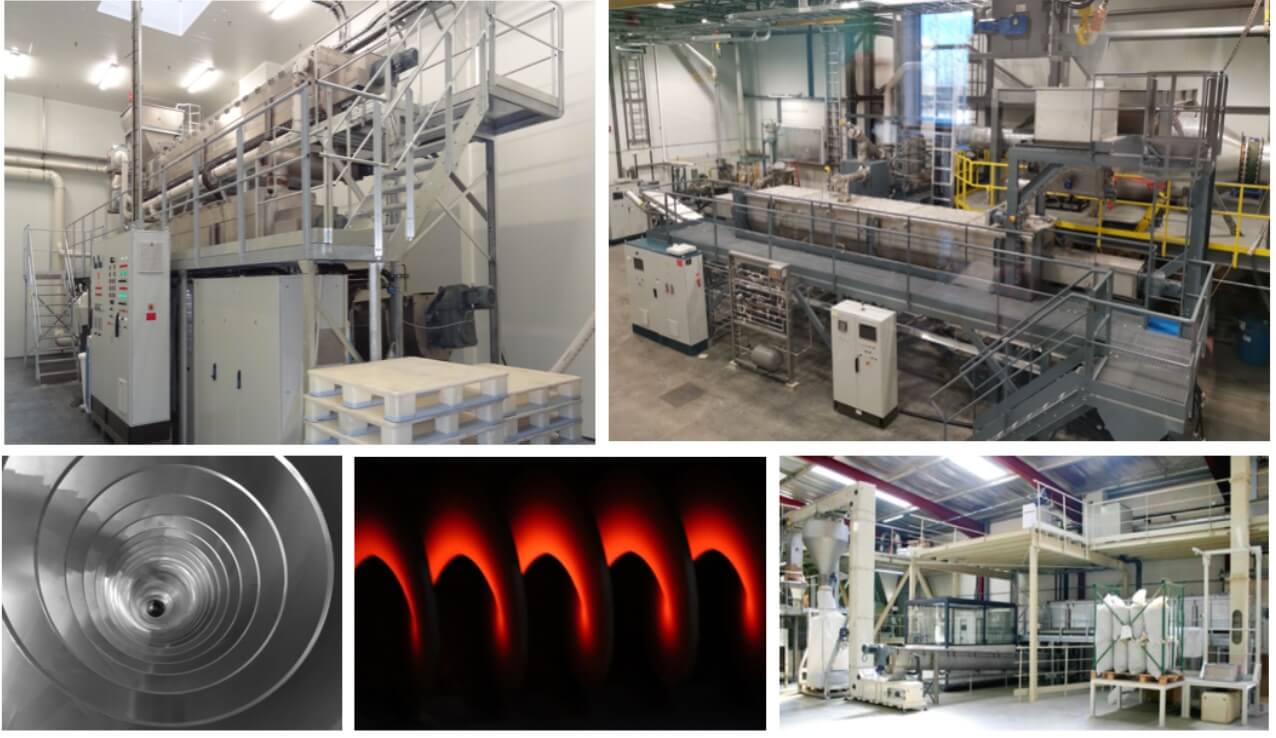 Variety of industrial applications
From heating, roasting and sterilisation of the food products, up to the biomass and residues valoristation and minerals treatment. Learn more about the typical applications of the Spirajoule® in the industry.